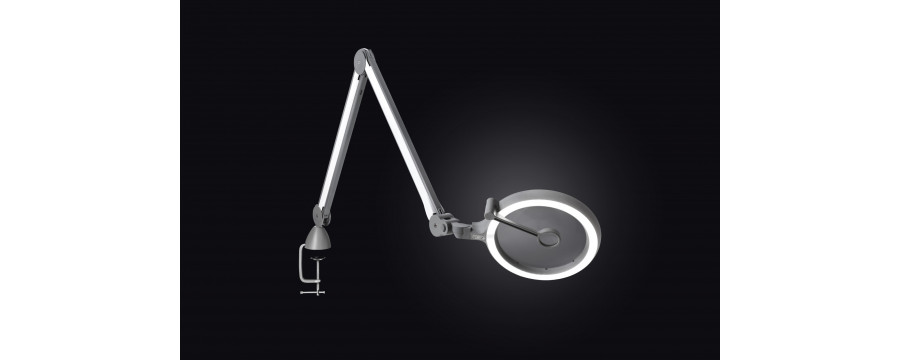 Illuminated Magnifying round Lamps
Circular LED lamp, with lens Ø 10cm, magnification 1.7-4x
Product highlights:
17.5 cm acrylic lens with anti-scratch boating and 3 dioptres (1.75X)
Swing arm lens with 12 dioptres (4X) included
4 brightness levels
Long reach 118 cm
A 12 dioptres (4.0X) magnification lens mounted on a swing arm is also included.
Lateral protections help you keep it clean. 
The magnifier is fitted with a removable lens protector.

Compact magnifier head with 9 cm light acrylic lens with 5 dioptres (2.25X)
4 brightness levels
Rotary head joint for exact positioning